LED Spotlight Buyers Guide

With a wide range of LED spotlights on the market, here are a few tips to help you find the right spotlight for your application.
Fitting
The most common type of spotlight is the LED GU10. This has two small, square pins in its base, and is a 'push-and-twist type of fitting, like a bayonet cap (but not compatible with BC fittings). Low voltage spotlights such as MR11s and MR16s have a completely different fitting, however. The bulbs themselves look almost identical to GU10s, but they would not fit into a GU10 fixture.
Beam angle
Spotlights are 'directional' light sources, meaning that they emit light in a direction.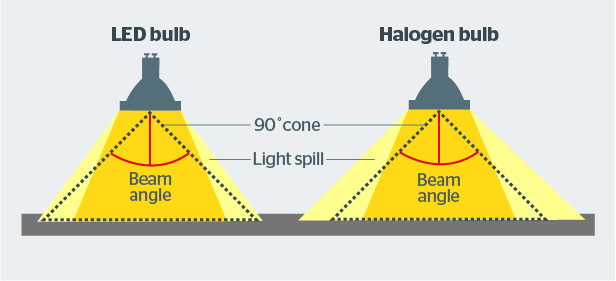 The beam angle determines how narrow or wide a bulb's beam of light is. The larger the angle, the wider the beam that the bulb casts. A narrow 20°-40° beam angle would be perfect for highlighting specific objects or areas in a room. A wider beam angle is more suited to general lighting, or to light larger areas of a workspace (a kitchen counter, for example).
Colour Temperature
The next thing to consider is the colour temperature of the spotlight. Warm white is suited to relaxed areas such as living rooms and bedrooms.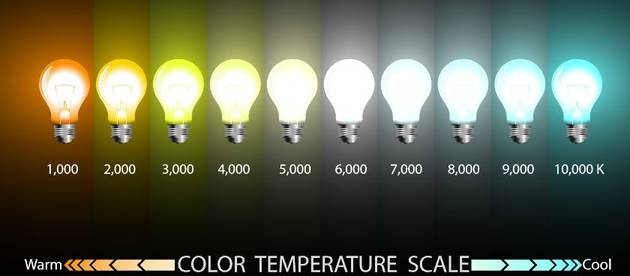 Cool white tends to work better in kitchens and bathrooms, where a clearer, more stimulating light would be more beneficial.
Lumens and Wattage
The brightness of a bulb is one of its most important characteristics and, like its colour temperature, can make a big difference to the look and feel of a room.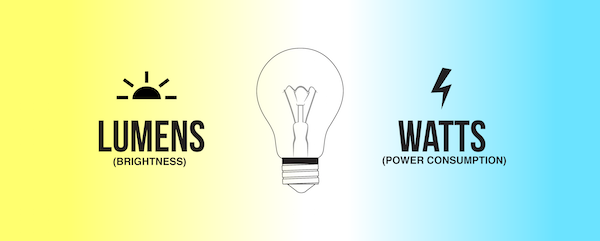 Do not use wattage to determine a bulb's brightness. This tells you how much power goes into the bulb, but it has little relation to the light it emits. The brightness of a light bulb is instead measured in lumens A bulb for general use around the home might have a lumens count anywhere between 300-800lm.