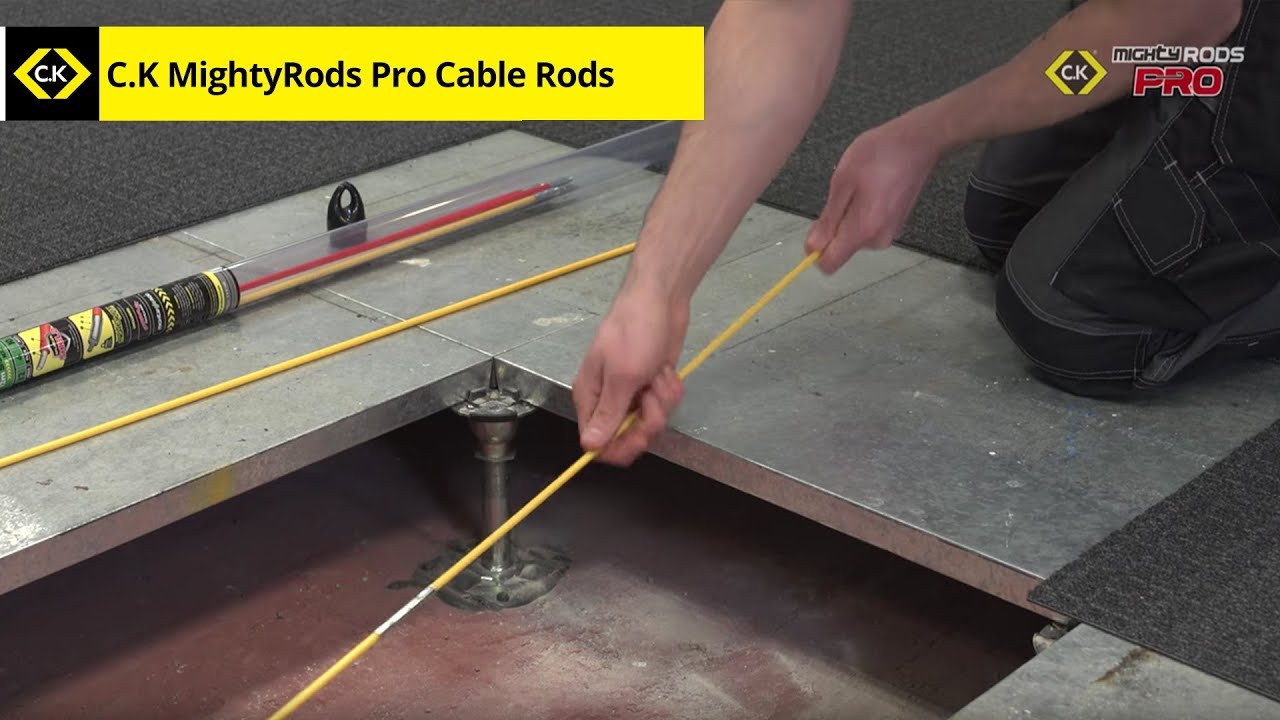 MightyRod PRO by C.K Tools is the Ultimate Cable Rod Kit with the most advanced collection of MightyRods and accessories, cable rod kits and draw tapes don't come any better than this.
Choose from Starter and Super sets ranging from 5m, 10m and 12m.
Buy MightyRod Cable Rods at Great Prices!
Alert Electrical are pleased to now stock a range of MightyRod cable rods varying from 5m, 10m and 12m.
What are Cable Rods?
Cable rods, also known as duct rods, are used to help route various sorts of cables in a range of systems. They are flexible, allowing cables to be pushed through or around obstacles. 4mm rods are extremely flexible while still being firm enough to drive wires into position. 5mm rods are the most common type of rod used to manoeuvre around sweeping curves. 6mm is a lot stronger, and it can handle insulating materials. They are excellent over longer distances and provide better directional control.
Why Alert Electrical?
We have been providing a wide range of electrical items for many years and pride ourselves on the excellent customer service provided. We promise to provide you with the most insightful, relevant and honest answers to any product queries you may have, allowing you to purchase the very best and most suitable product for your requirements.
If you have any questions regarding any of the MightyRod cable rods available to buy on our website, please contact the Alert Electrical team today and we will be more than happy to help.