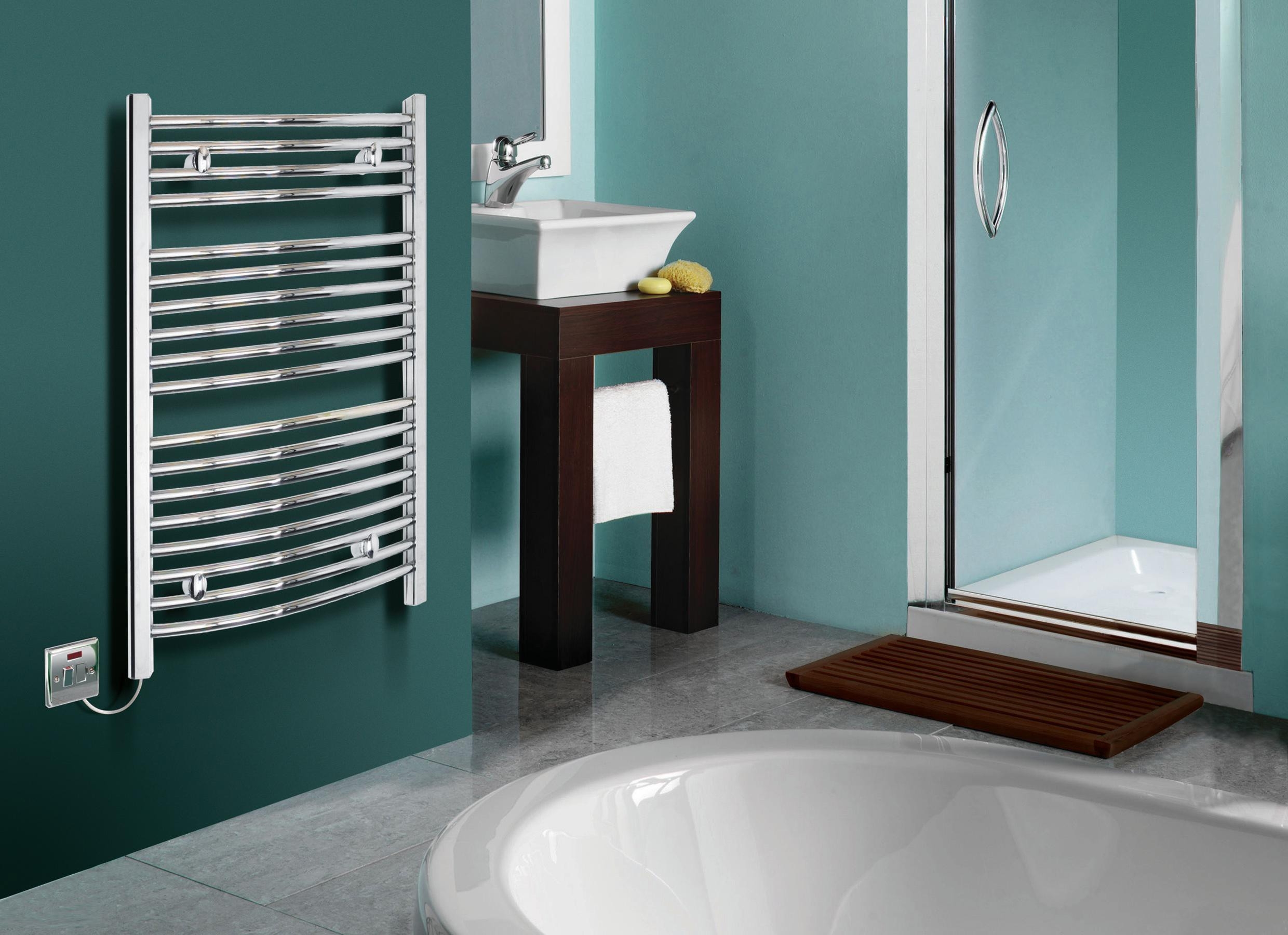 Kitchen & Bathroom Heaters
Keep your bathroom and kitchen warm and cosy with our stylish range of towel rails and heaters.
---
What heating is best for my bathroom and kitchen?
Bathroom and kitchen heaters
Finding suitable heaters for your bathroom and kitchen is essential to keep your home comfortable and at a steady temperature throughout every season. From fan heaters and radiators to towel rails and electric heaters, these heaters need to be water-resistant and suitable for bathroom or kitchen use, whilst having a suitable heat output for the size of your space. With options available for every style and budget, Alert Electrical are here to help you find the perfect bathroom or kitchen heater.
Heated towel rails
Perfect if you want a warm fluffy towel when you hop out of the shower, a heated towel rail is a great home for your towels that doubles up as a heat source.
Power
The power of your heater will determine its heat output, so the larger the wattage, the larger the area it will be able to heat. Generally, you need 100W to warm each square metre of the room.
IP rating
If you want to use an electrical heater near water, it will need a certain level of waterproofing, which is where IP ratings come in. Ingress Protection (IP) is a rating that states how well-sealed an electrical appliance is against water and other substances, such as dust. If you want to use your heater in a bathroom, the second number of the IP rating needs to be at least 4, meaning it is protected from water spray.
Here at Alert Electrical, we have a range of heaters for bathrooms and kitchens with a variety of designs and features. If you would like to find out more about the heaters we have on offer, or ask any questions, please don't hesitate to get in touch.