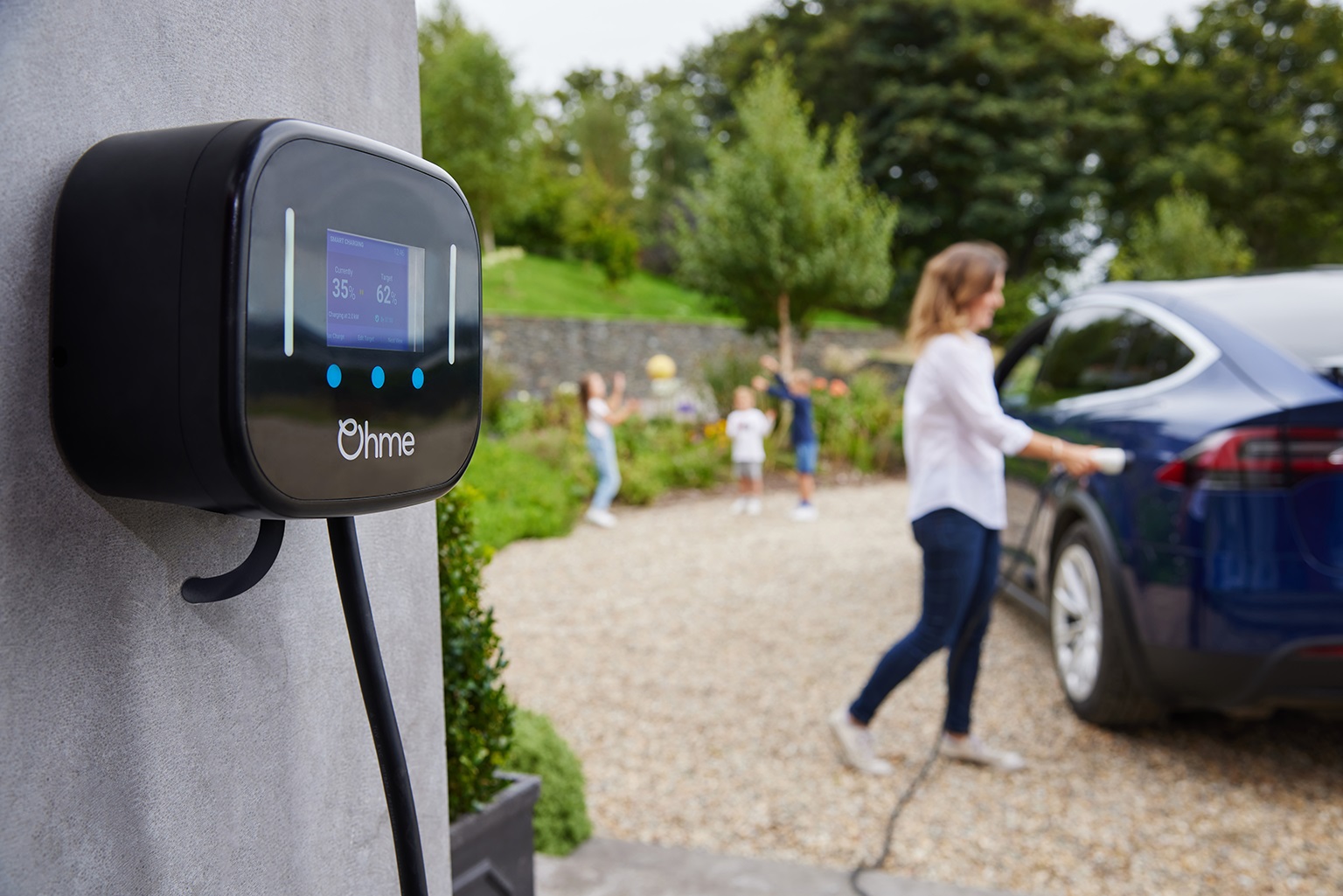 Ohme EV Smart charging solution for your home that protects your car, your purse, and our planet.
Ohme EV provide some reasons why home charging will benefit you:
Smart - Our intelligent tech integrates with your energy tariff so you can charge at the cheapest times.
Reliable - Ohme enables you to take control of your charging and feel confident that your car will be ready to go when you are.
Easy - We're here for you when you need us to get the most out of your charging experience.
What is an Ohme charger?
An Ohme Home Pro Charger is a smart charger for your EV that can integrate with the usage of your energy tariff so that you can charge your car at the cheapest possible times. You'll be able to control your charger using the Ohme app or directly on the charger itself using the LCD and easy-to-use buttons.
How to use an Ohme charger?
Here is a video that shows you the key benefits and how the system works.
Which Ohme charger should I get?
There are three different Ohme chargers that you can choose from and we have them all on Alert Electrical. you have the choice of the Ohme ePod 7kW untethered, the Ohme Home Pro 7kW charger with 5M cable or the Ohme Home Pro 7kW charger with 8M cable. Each charger has its benefits, for example, the Ohme ePod is an untethered unit which means that you won't have a cable to deal with all the time, it only needs to be there while your car is charging. It also has a slim design, smaller than the Home Pro systems which makes it less visible.
However, the Home Pro Smart Chargers benefit from a larger design which includes a clear and easy-to-read LCD display that will present you with all the information that you need. The Home Pro tethered chargers use type 2 cable connections just like the ePod so the decision is likely to be based on whether you prefer the slim design of the ePod or the dedicated stance of the Home Pro system.