Tass TFB3/90 3 Compartment Floor Box
SKU: TFB3/90
Tass Cable Management's TFB3/90 is a three-compartment floor box mainly used to house long wires, cables and extension leads anywhere where electricity is needed
Tass TFB3/90 3 Compartment Floor Box
Tass Cable Management's TFB3/90 is a three-compartment floor box mainly used to house long wires, cables and extension leads anywhere where electricity is needed. TFB3/90 is manufactured from galvanised steel and the frame and lid are moulded from high impact polycarbonate.
Specifications
Floor box manufactured from galvanised steel
25 & 20mm knockouts to accept flexible conduit
Frame & lid moulded from high impact polycarbonate (RAL7031)
Galvanised lid insert for strength
Easy grip recessed lifting handle
Clamp fixing for fast installation
Large range of accessory plate, colour equivalent: RAL7035
Special plates available to order
Standard depth 90mm designed to accepts standard accessory plates from electrical wholesalers
Suitable for carpeted floors only with standard Frame & Lid
Clean Earth Sockets available
ABS Plastic Frame & Lid Load Test 550 KG
Steel Frame & Lid Load Test 740 KG
TFB3/90 Accessory Plates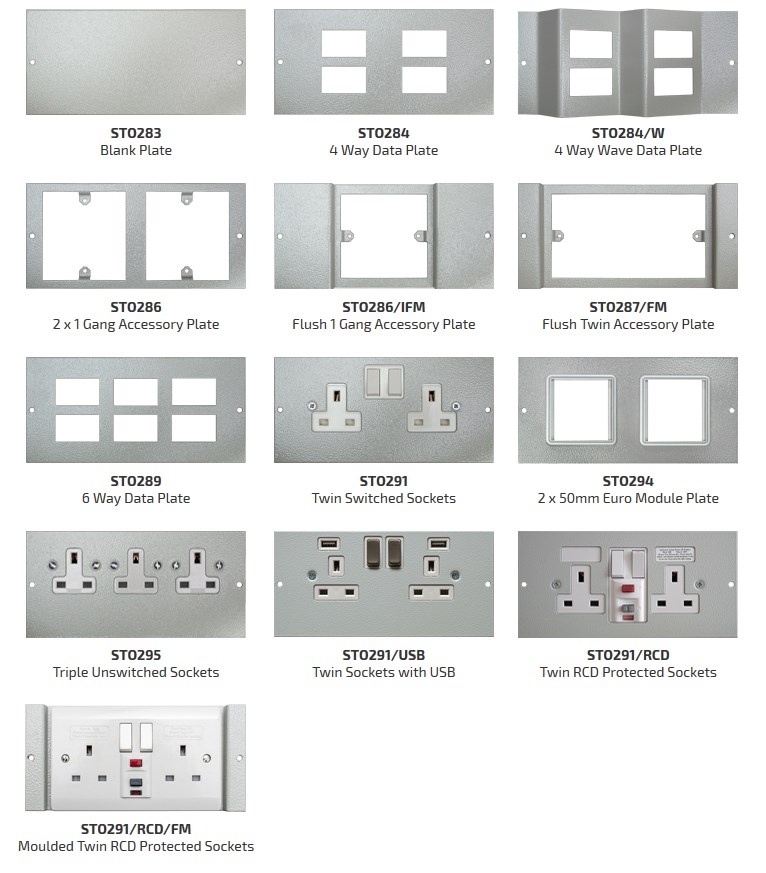 We found other products you might like!