Pyranet Guide Alert Electrical to Cyber Essentials Accreditation
Pyranet Guide Alert Electrical to Cyber Essentials Accreditation
January 2, 2018
We're thrilled to have helped Alert Electrical in gaining their Cyber Essentials accreditation.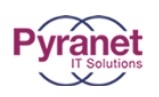 As a Cyber Essentials Plus Accredited company ourselves, with a team of Cyber Essentials Practitioners, we've made it our mission to help as many of our clients get up to scratch with their cyber security measures and achieve this accreditation as possible. Considering that GDPR is going to be coming into play in May 2018 and being Cyber Essentials certified is a great place to start and could significantly reduce the cost of potential fines if you suffer a data breach.
What is Cyber Essentials?
The Cyber Essentials scheme is a cyber security standard, which organisations can be assessed and certified against. It identifies the security controls that an organisation must have in place within their IT systems in order to have confidence that they are addressing cyber security effectively and mitigating the risk from Internet-based threats.
The importance of Cyber Essentials
The first steps in strengthening your business' cyber security should include a Cyber Essentials Certification. Some of the breaches over the last year showed that many companies are not doing enough to mitigate the risks. Businesses should treat cyber security as a normal part of 'business as usual, starting with standards such as Cyber Essential Certification.
About Alert Electrical
Alert Electrical are wholesalers of electrical products including; Alarms, CCTV, heating, lighting, cables, wiring and more. Established in 1994 in Nottingham, they now have 4 Branches covering the Midlands area and an ecommerce website www.alertelectrical.com offering next day service across the country. Alert Electrical employ over 40 members of staff with a wealth of experience within the Electrical Wholesale Trade.
Alert are committed to satisfying the demands of their customers with innovative solutions and products, offering a wide choice of electrical supplies from today's leading manufacturers which are ever expanding and changing.
Their mission is to provide excellent service to their customers and meet all of their expectations through personal commitment and dedication.
Reasons for seeking Pyranet's Help
Alert expressed growing concerns about security and having thoroughly investigated the Cyber Essentials scheme, they wanted to demonstrate to their clients that they take the issue of cyber security seriously. As a long term client of ours, they recognised that Pyranet could guide them in getting Cyber Essentials certified.
How we helped them
The process involved completing an audit of the current state of Alert Electrical's network and updating internal policies and procedures to comply with Cyber Essentials.
The majority of the network was already technically sound due to compliance with PCIDSS, but Cyber Essentials addresses some areas that this does not cover, so some small amendments were required.
How Alert Electrical will benefit from the Cyber Essentials Accreditation
Alert Electrical can now benefit from building upon trusted relationships with their clients and partners, who will be dealing with a company that is committed to security.
Being Cyber Essentials certified adds a layer of protection to Alert Electrical as a company, because the scheme provides 5 vital technical security controls which, according to the government, could prevent around 80% of cyberattacks.
They will also be able to bid for government contracts as having a Cyber Essentials accreditation is compulsory in order to bid or carry out work on Government contracts, opening up business opportunities in both the public and private sectors.
Finally, the Cyber Essentials certification can help reduce Alert's business insurance premiums, as majority of insurers believe that Cyber Essentials provides a valuable signal of reduced risk.
http://www.pyranet.co.uk/alert-electrical-cyber-essentials-accreditation/