Where To Buy Light Switches
Where To Buy Light Switches
September 14, 2017
Light switches can be purchased from Electrical Wholesalers, DIY stores or online websites. Electrical Wholesalers supply electrical contractors and electricians but they will also supply the public and most have an online presence via an ecommerce website. DIY stores also have an online presence however the real specialists offering the greatest range are still the electrical wholesalers and distributors.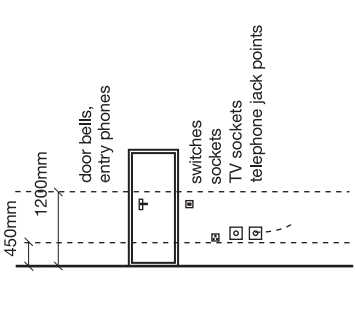 Where Should Light Switches Be Placed?
Light switches should be located so that they are easily reachable, usually by the exits to the room or building. Part M of the building regulations and BS 7671 concerning the height of switches and sockets states that a person with limited use should be able to reach them easily (Scotland is not included).
For habitable rooms in new buildings light switches should be placed between 450mm and 1200mm from the floor and no closer than 350mm to any corner. These regulations do no apply to uninhabited rooms such as kitchens and garages.
Lastly make sure they are installed with a spirit level, nothing so annoying as a wonky light switch!
Which Switches Are Best?
White moulded light switches are still by far the most popular. Within this there are square edged or rounded edged switches to choose from depending on the style required. Then there are the decorative switches in a range of different finishes and styles. Finally there are weatherproof switches designed to be mounted outdoors and metalclad switches designed for industrial, commercial, garage, or workshop use.
Decorative switches can be used in the whole house, just down stairs with white upstairs, or just in the kitchen where they are popular alongside a newly fitted kitchen. Below we have added some of the switches and styles available on www.alertelectrical.com;
Selectric Square Edge
White Light Switch

Click Mode Round
Edged Light Switch

Click Deco Ingot Polished
Chrome Light Switch

Click Deco Satin
Chrome Light Switch
Click Deco Ingot Polished
Brass Light Switch

Click Deco Ingot Black
Nickel Light Switch

Click DEFINE Flat Plate
Polished Chrome

Click DEFINE Flat
Plate Brushed Steel
Knightsbridge Screwless
Matt White Light Switch

Knightsbridge Screwless
Brushed Chrome Light Switch

Knightsbridge Screwless
Polished Chrome Light Switch

Metalclad Light Switch
Hager Sollysta IP66
Weatherproof Light Switch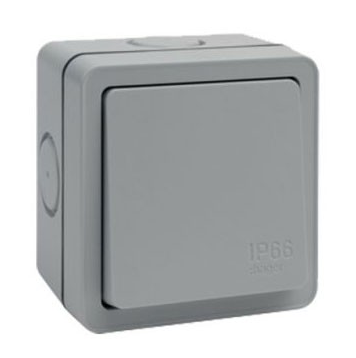 Who Invented Light Switches?
The first light switch we can find was invented by John Henry Homes in 1884 in Newcastle Upon Tyne in England. The 'quick break' switch overcame the problems of arcing when the circuit was opened or closed. Holmes invention insured that the contacts opened and closed very quickly, giving insufficient time for an arc to form. Quick break technology is still used commonly today.
How Do Light Switches Work?
Light switches are commonly manufactured in 1 to 6 gang. Gang means the number of rocker switches on the plate, each rocker switch will control one circuit. Light switches are 1 way, 2 way or intermediate. 1 way means a set of lights are controlled from 1 switch, 2 way means a set of lights are controlled from 2 switches, commonly at 2 exits. Intermediate is a switch for mounting between 2 - 2 way light switches to allow a set of lights to be controlled by 3 switches. Further options include dimmer switches or toggle switches.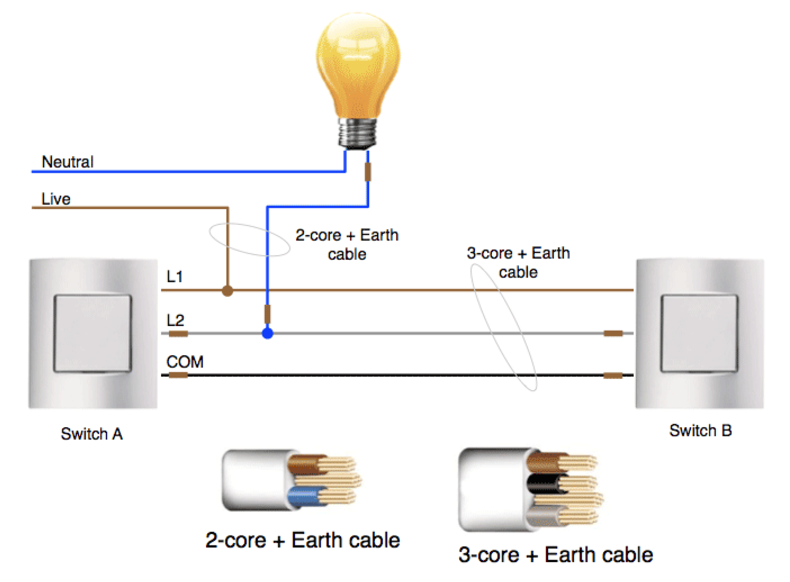 For more information on light switches please go to www.alertelectrical.com/sockets-and-switches