The Complete Guide To EV Chargers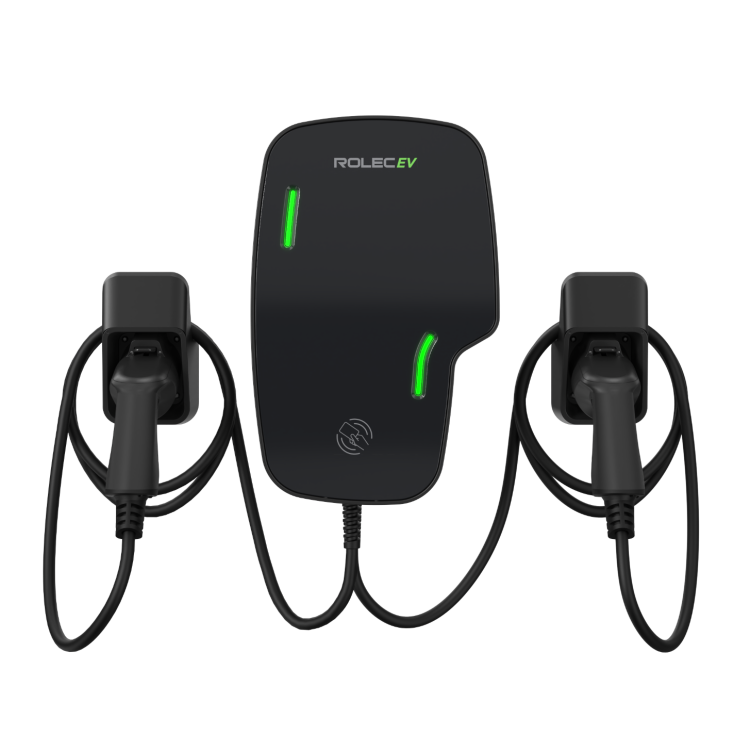 The Complete Guide To EV Chargers
September 18, 2023
Choosing to buy, lease or finance an electric car takes much more than just signing a contract! You need to plan how you're going to charge it on a regular basis. If you have an EV charger at work that's great, you can always use the EV chargers out in retail parks but who really wants to rely on those? The other option, have an electric vehicle charger installed at home so you can charge your car, have or your motorbike whenever you'd like. But, before you make the investment and order an EV charger, take a look at the below and find out more about them.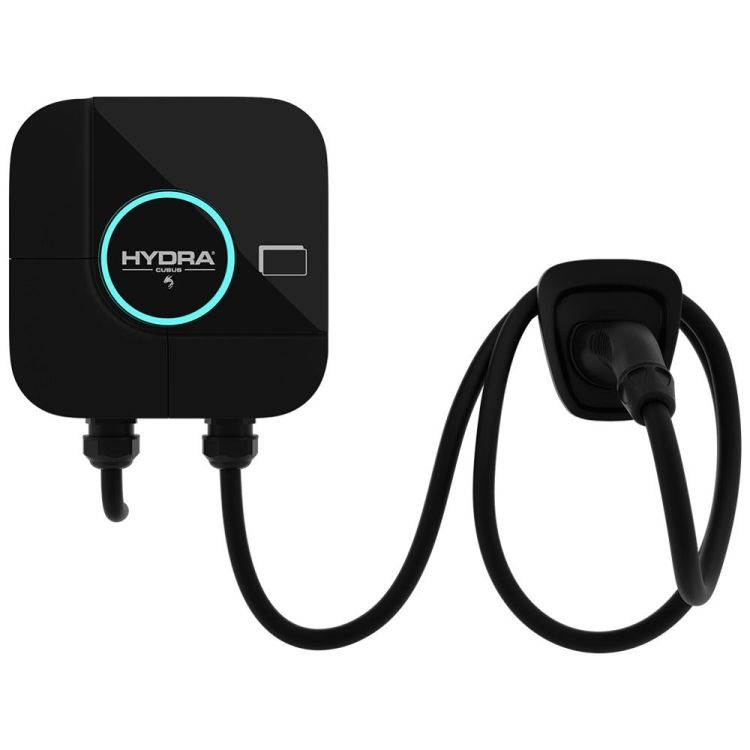 What is an EV charger?
A home EV charger, also known as an EV charging station, is a power supply designed to charge electric cars and vans while you're at home. This type of EV charger can be installed into domestic properties to offer an easy way for you to charge your EV easily.
These chargers are usually wall-mounted but can sometimes be mounted to a stand. There are so many to choose from depending on your power needs, the aesthetic you're looking for and even the connection types that you require.
In short, an EV charger does exactly what it says on the tin, it'll charge your electric vehicle while you're at home.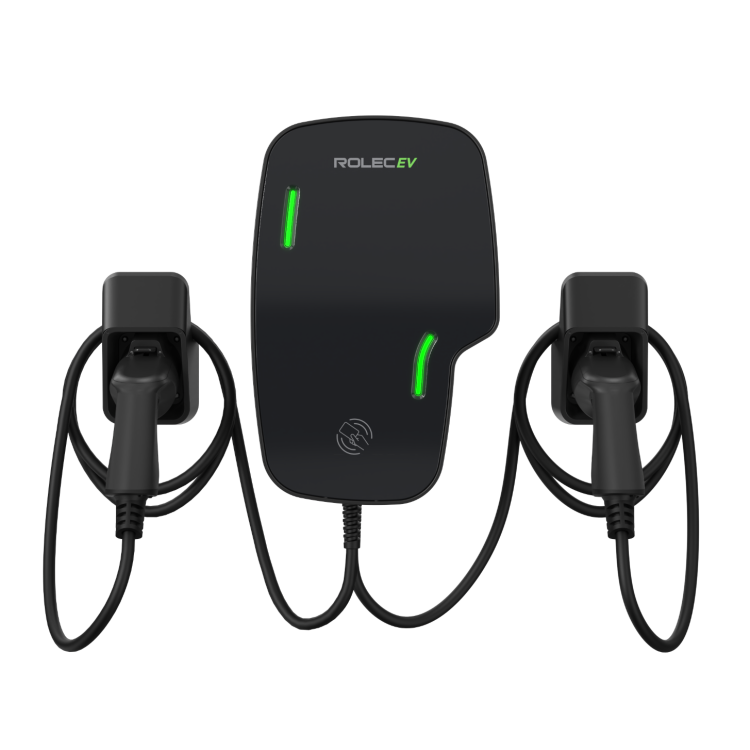 Key consideration when buying your home EV charger
Choosing the right EV chargers for your home means getting it right the first time. You don't want to have to go back and do it all over again. With that in mind, there are a few considerations that you should take into account: 
The charger's power rating
Whether the charger is tethered or untethered
The type of plug the charger has
Compatibility
Installation considerations
Whether the charger has smart features or not
The type of power connection in your home
Price
Design and aesthetics
Warranty and support
Power ratings for home EV charging
This is one of the most important parts of choosing the right home EV chargers. The power rating usually dictates the rate at which your charger will fill your electric car with power and charge it. 
Usually, EV chargers are available in a number of different power ratings for the UK. These tend to fall under 3.6kW, 7kW and 22Kw (which are only for homes with a three-phase set-up).
Anything above these power ratings are generally used for locations like motorway services and not domestic properties. The power ratings for these are often 50kW and 100kW EV chargers.
3.6kW chargers
The 3.6kW chargers are the slowest chargers out of the choices we've mentioned. These EV chargers tend to be uncommon due to the fact that they're slow and take a longer time to charge your electric car or van. 
The 3.6kW chargers for EVs will usually take anywhere from 6 to 12 hours to charge your car depending on the size of the battery that you have. This means that they're fine if you're going to be charging your car overnight and doing very low mileage during the day.
7kW chargers
The 7kW charger options are usually considered 'fast chargers' and seem to be the standard option for most homes. Most want their electric cars to charge quickly so that they can travel as much as they like without having to worry about whether or not their car has charged. 
While it does depend on the type of car you have and the battery capacity, a 7kW charger for EVs will usually take anywhere from 4-6 hours to charge your car. This is good for anyone with an active lifestyle who drives a lot.
Because they're such a popular option, the cost of a 7kW charger has lowered when compared to when they originally came on the market.
22kW chargers
As you can imagine the 22kW chargers are some of the most sought-after EV chargers. This is because they're the fastest chargers that you're able to install in your domestic property.
Due the to power rating, these chargers can usually charge your car from empty to full in around two hours. Again this depends heavily on the battery capacity of your vehicle so don't take it as gospel. That being said, the 22kW chargers for EVs are definitely going to charge your car the fastest out of the three.
The trouble with a 22kW charger is that they do require a three-phase power supply. This means that if you don't fall into this category you won't be able to choose, buy and install the 22kW chargers in your home.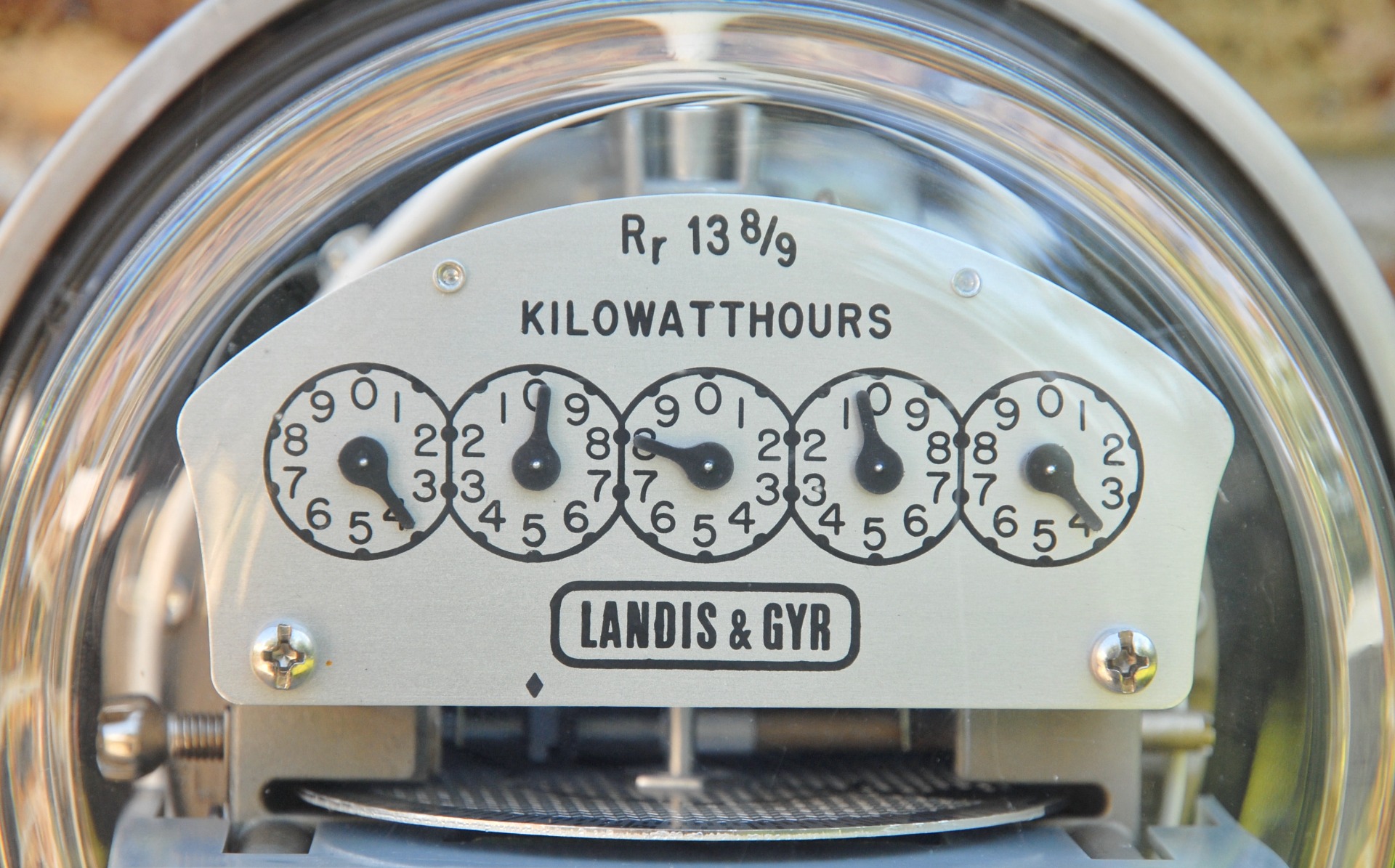 The type of power connection in your home
Now that you know you have to have a three-phase power supply for a 22kW charger, naturally, your next question will be how do I find out what type of supply I have and what the difference is between two and three-phase power supplies?
Single-Phase Electricity Connection:
A single-phase electricity connection consists of an electrical network with just one live wire. This type of network is designed to distribute alternating current (AC) and utilizes two wires: one live power wire and one neutral wire.
Three-Phase Electricity Connection:
In contrast, a three-phase electricity connection relies on three live wires to distribute alternating current (AC) power. Three-phase connections offer a more consistent, stable, and linear flow of electricity compared to single-phase connections. Consequently, they are better suited for handling higher electrical loads compared to their single-phase counterparts.
If you intend to install an EV charger with a power output of 22kW in your home, you will require a three-phase electricity connection. It's worth noting that while many UK residences are technically connected to a three-phase electricity network, the majority are actually linked to only one live wire from this network. Therefore, in practical terms, they function as single-phase connections.
How to find out which phase I have?
To find out which type of supply you have in your home you're going to need to look for a few things. Truthfully, most homes in the UK are two-phase power supplies which means that you might be stuck with the 7kW option.
However, to find out which you have you'll need to go and have a look at your electric meter. If you have a three-phase connection you'll see three main fuses instead of only one 100 amp fuse.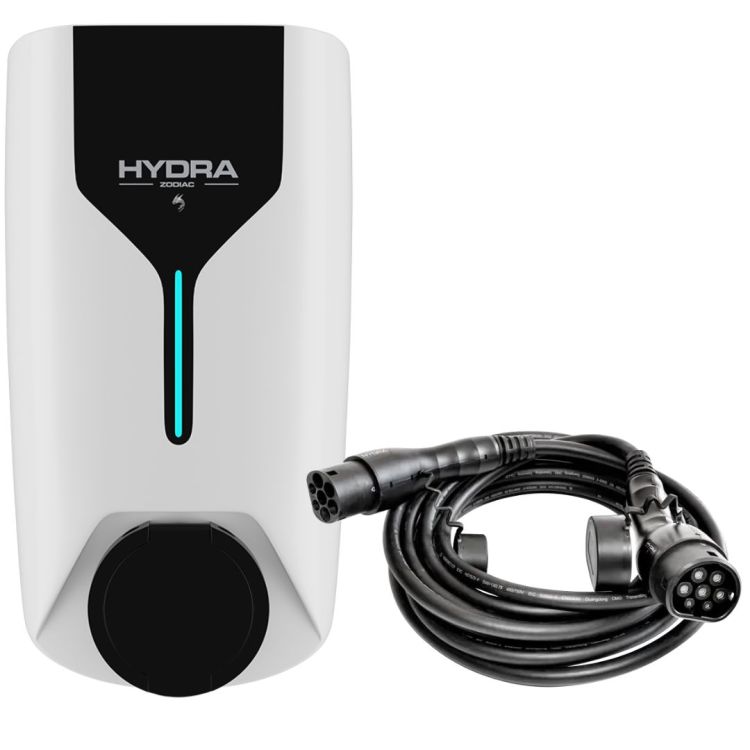 EV Charger plug type
Some manufacturers will offer a number of different plug types when you purchase your EV charger but not all will. With that in mind, you should make sure that your charger plug is compatible with your EV.
The three main types of charger plugs are:
Type 1 - sometimes referred to as J1772. This plug is slowly being phased out.
Type 2 - these are very common, they have been mandated on all new EVs in the EU.
CCS2 - this is pretty new and features the Type 2 connection with a DC connection below that.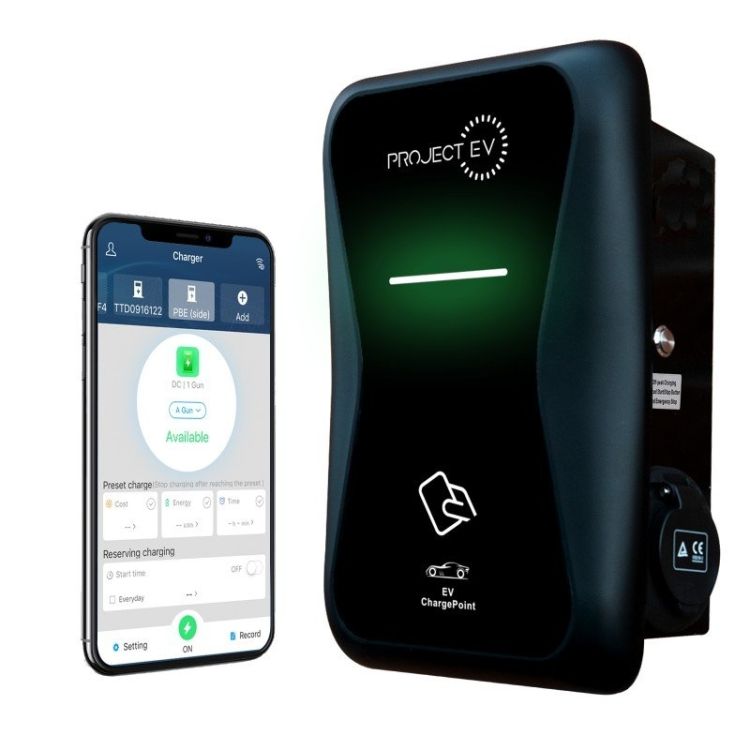 Installation of the EV charger
Now that you've had a look into all of the above, you should really start to think about the installation of the charger. Make sure that you won't regret any of it later on in life or have to move the charger and have it reinstalled.
Location
Planning where you're going to install the charger is one of the most important parts of the installation process. Knowing that it's accessible and easy to get to, because you'll be using it every day, is key.
However it's not all about your own preference, there are electrical standards that you need to follow that have been set by the NICEIC. The electrician that you hire to help with your installation should already know all about this and be able to walk you through the rules.
Temporary structures or surfaces aren't suitable for an EV charger but you are able to choose a dedicated stand/pedestal if you'd rather not have your charger attached to your home or garage.
Length of the charger cable
Related to the point above, making sure that the cable that comes with your EV charger is long enough is a key factor when choosing the location. 
For example, if you were to choose the Hydra Cubus 7.4kW Type 2 Tethered EV Charger, you'd find that the charger cable is 4.7 metres long. With that in mind, you'd need to be sure that the cable will reach your car with enough slack in the cable too.
If you have an untethered EV charger you have a little more leeway because you can always purchase a longer cable.
Hidden or viewable
Depending on the regulations you should be able to choose whether or not your charger is hidden out of sight.
Many EV chargers have been designed to be stylish and modern, so you don't have to worry about whether or not it's going to be an eyesore.
The price of an EV charger
On to one of the biggest factors when thinking about which EV charger to buy, the price. As you can imagine, when EV chargers first came to market, they weren't cheap. But as time went on they became more popular, new brands started to arrive and the demand grew as more and more people purchased electric cars. 
The cost of an EV charger can vary and usually depends on the power rating, the features that it has to offer and the design. 
The more stylish the design the more expensive the charger is likely to be. Similarly, the higher the power rating the higher the cost of the. 
We have a large range of EV home chargers for you to choose from if you're interested in browsing our collection. from Project EV to Ohme and even EVEC.